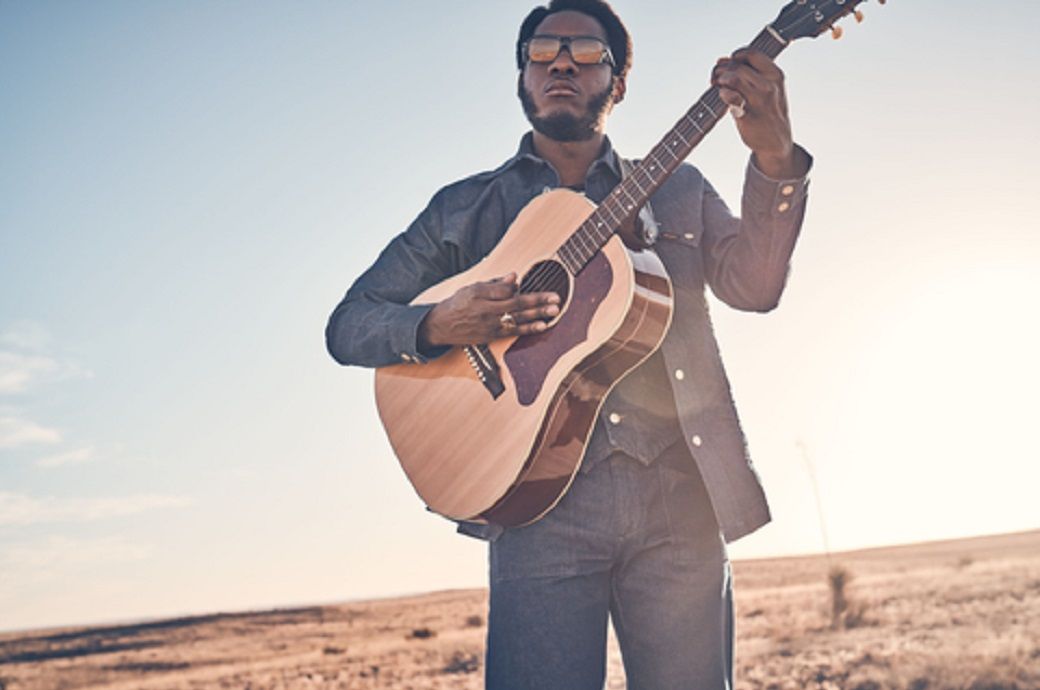 American denim label Wrangler has partnered with recording artist Leon Bridges to introduce the Leon Bridges x Wrangler Collection as well as its one-and-only Legendary-Tier NFT, sold via an online auction, to celebrate the brand's 75th anniversary. The collection is inspired by silhouettes from the Wrangler's archives and the Grammy award winner's personal style.
To showcase the new limited-edition collection and celebrate Bridges' career and style, Wrangler held an event during New York Fashion Week, including a by-invitation-only, private performance by Bridges, according to a press release by Wrangler.
Wrangler's long-standing, 75-year relationship with music and the western lifestyle was deemed a natural fit with Bridges' authentic Texas roots and adoration of Wrangler denim. While on tour, Bridges worked closely with Wrangler's own design team to creatively direct and curate the collaboration by pulling inspiration from urban and contemporary music culture.
"Wrangler will always mean something to me. My music journey began while wearing vintage Wrangler, so I am excited to be able to collaborate with them on this exclusive collection," said Bridges. "Working with the brand's design team in Greensboro, N.C., I was able to walk through the brand's archives and select original silhouettes. Our meetings continued in my hometown of Ft. Worth, TX, where we chose trims and final patterns, and I was able to give feedback on the early garment prototypes. It was an amazing experience for me to play such an active role in the creative process from start to finish. Telling the story of my authentic ties and heartfelt passion for Wrangler, this collection is meant to nurture individuality and spontaneity for the trailblazers of today."
Bridges' personal touches, including his initials 'LB,' can be found in the intricate details across the 29-piece collection. Signature features such as an embroidered sleeve monogram, LB printed pocketing, matte gold finished hardware, and logoed snaps and rivets live in each product across the line. The assortment incorporates denim staples like men's and women's jeans, shirts, jackets, and a skirt with fresh graphics, powerful prints, custom laser designs, and exclusive embroideries that unite classic denim and expressive sound, added the release.
"We are inspired by Leon's own career-starting discovery, which directly influenced this collection along with his love of our authentic brand heritage," said Vivian Rivetti, global VP of design at Wrangler. "Working side by side with Leon, we infused his passion for our vintage pieces with his personal style and were able to create a legendary collection that tells the story of our shared history. We are honoured to be a part of Leon's start and continued journey as an artist."
The NFT drop follows the spring release of the digitally animated Icon-Tier NFTs featuring Bridges' dance moves. The auction winner received a custom-crafted retro-futuristic suitcase that holds one of the two custom Wrangler denim suits in existence, the other in Bridges' private clothing collection. Stitched together with hidden digital content, the winner has exclusive access to content and holds the accompanying 1-of-1 digital NFT, representing ownership of this work of art on the blockchain, which will live exclusively on LTD.INC's platform.
Fibre2Fashion News Desk (NB)