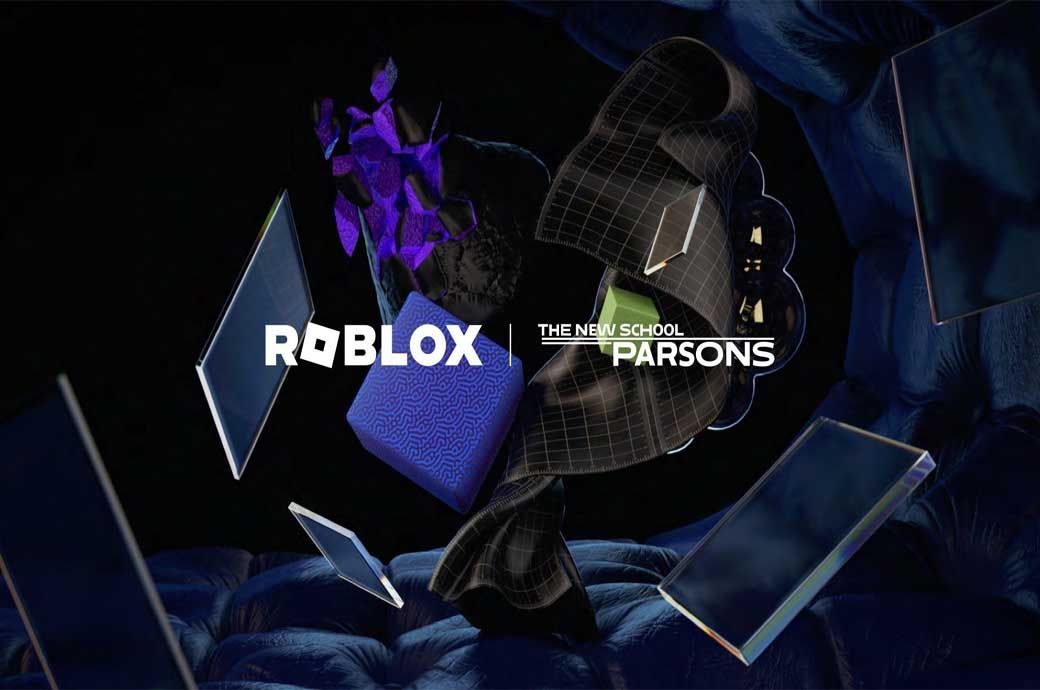 US' Parsons School of Design and Roblox have unveiled a multi-faceted partnership that includes a course collaboration where students will create hyper-realistic and inclusive 3D digital apparel; and the unveiling of the 2022 Metaverse Fashion Trends report. They will help students with their future careers, highlighting the importance of digital fashion.
The New School's Parsons School of Design is one of the world's leading institutions for art and design education, while Roblox is at the forefront of immersive 3D shared experiences that connect more than 50 million people daily. Digital fashion is an integral component of an immersive experience, and the new research from the 2022 Metaverse Fashion Trends report underscores how important self-expression through digital identity and avatar style is for Gen Z who have grown up socialising on platforms like Roblox, according to a media statement by Parsons.
Faculty members at Parsons School of Design are leading the development of The New School's next wave of fashion design with creative, education, and marketing experts at Roblox. The course will be available to Parsons students for the Spring 2023 semester, and equips students with the training and tools to prepare for the changing mediums and self-expression of the future.
In this 16-week collaborative and production-driven course, students and faculty will begin to explore the intricate relationship between digital and physical fashion set in an immersive future. The curriculum is focused on researching and prototyping digital and physical fashion for immersive environments, which includes proof of concept prototypes that students will create on Roblox. Students will first learn to apply the latest technologies to create hyper-realistic and inclusive 3D digital apparels that fit any body type. Secondly, students will have the opportunity to work with experienced fashion designers from both Parsons and Roblox communities to push the experimental nature of digital fashion for our future presence. Ultimately, they will be able to create a retail experience with their physical and digital clothing and accessories at Parsons and in the Roblox Avatar Marketplace.
The two partners unveiled their 2022 Metaverse Fashion Trends report, which offers timely research and analysis of trends in digital fashion and self-expression among Gen Z consumers who are active on Roblox. Combining a wealth of behavioural data from the Roblox platform and survey responses of 1,000 Gen Z respondents living in the US the report offers an in-depth look at consumer preferences of those closely familiar with self-expression through digital identity and fashion.
"Partnering with Roblox offers Parsons students working in creative technologies an exciting opportunity to engage the complex intersection of visual culture and social structure, and to play with how we make meaning when we dress ourselves–in digital and physical worlds. We're excited to see how students' own diverse experiential knowledge, together with their research, critical thinking, and digital and visual design skills, shape the futures of these spaces," Shana Agid, PhD, dean of the school of art & media technology at Parsons, said.
"Gen Z consumers are spending more time in immersive social spaces like Roblox, where they have been expressing themselves through their creations and digital style preferences for over a decade. With their growing economic power and influence on fashion, trends from the metaverse are expected to have a profound impact on physical fashion, while trends from the physical world will also continue to move into the metaverse. The data sourced for this report further underscores why the next generation of fashion designers and brands will become deeply immersed in digital fashion – designing digital collections and dressing avatars," Christina Wootton, vice president of global partnerships, Roblox, said.
Fibre2Fashion News Desk (GK)