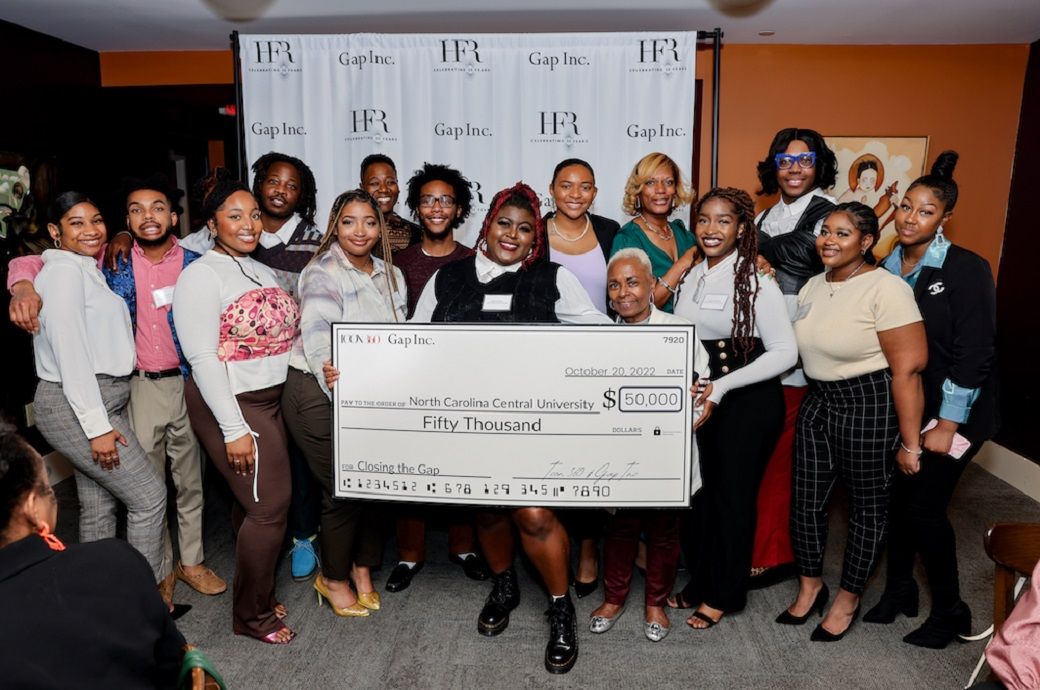 American clothing retail company Gap Inc and Harlem's Fashion Row have awarded nine Historically Black Colleges and Universities (HBCUs) with more than $500,000 in awards to boost their fashion programmes following the tremendous response to their inaugural Closing the Gap initiative.
Launched in 2021, the Closing the Gap initiative aims to strengthen educational opportunities for the next generation of Black, Indigenous, and Other People of Colour (BIPOC) fashion leaders and provide a platform that empowers these students to propel their studies and drive innovation within the fashion industry, according to a press release. The initiative's inaugural launch awarded more than $500,000 to ten HBCUs to improve their fashion departments. This remains the largest donation to HBCUs' fashion programmes to date.
In addition to the cash award, Gap Inc provides career opportunities to the students through the Create with Audacity Design Apprenticeship, a year-long programme for high-calibre creative talent with potential to become future industry leaders. Launched in September of this year, the design apprentices are partnered with creative mentors from across Gap Inc's portfolio of powerful brands, fostering an environment of shared learning and experiences.
In celebration, Gap Inc recently brought together two of the award-recipient schools — North Carolina A&T and North Carolina Central — to receive their awards and engage in rich dialogue on how retail industry partners could continue to support creatives of colour.
"Our mission at Harlem's Fashion Row has always been to bridge the gap between brands and designers of colour. Creating equity in the industry starts when these BIPOC designers are developing the skills for their field," said Brandice Daniel, CEO and founder of Harlem's Fashion Row. "We have seen the impact of our first award and are inspired to continue to support the next generation of fashion leaders."
"The Closing the Gap grant funds will have an immense impact on the UMES Fashion Programme by supporting our fashion entrepreneur mentorship programme which assists students with gaining entrepreneurial and media production skills," said Professor Bridgett Clinton-Scott, head of the fashion department at University of Maryland Eastern Shore. "In addition, the grant funds will assist our programme by allowing faculty to offer students experiential activities off-campus (i.e. fashion study tours). The Closing the Gap grant will also support our professional dress clothes closet."
"Empowering the next generation of Black fashion leaders is a responsibility that we owe not only to our customers and communities who look to Gap Inc to do the right thing, but to the industry who is in need of these critical voices," said Bahja Johnson, head of customer and community belonging and enablement at Gap Inc. "We are honoured and proud to continue partnering with Harlem's Fashion Row to foster the incredible talent found within HBCUs and unlock their limitless potential."
Fibre2Fashion News Desk (NB)