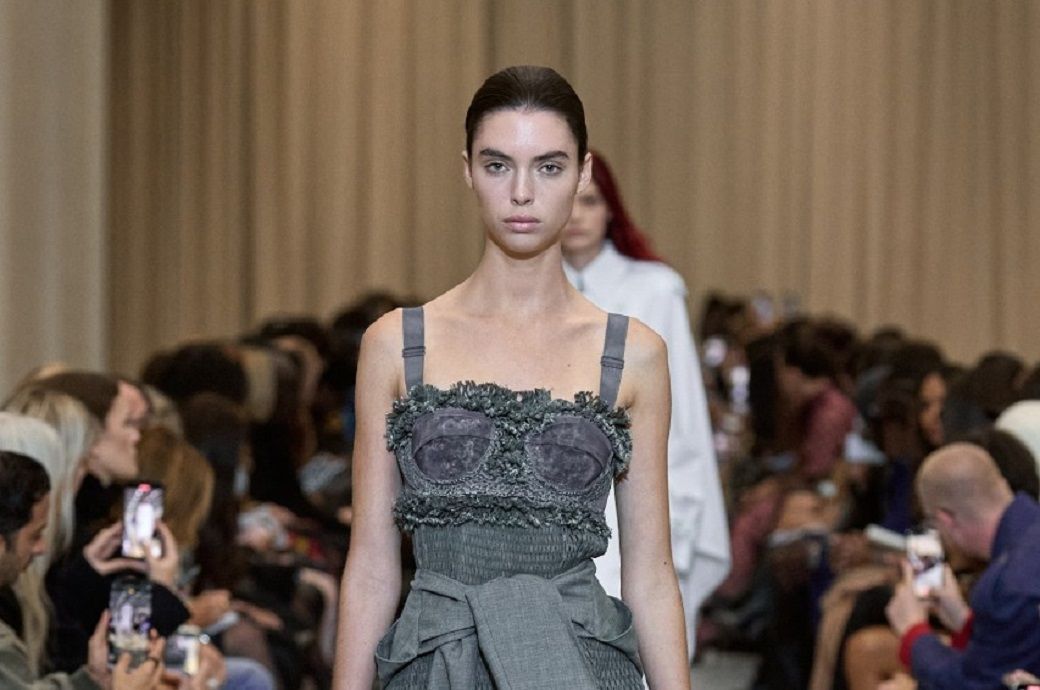 UK-based luxury fashion house Burberry's chief creative officer Riccardo Tisci draws inspiration from the British seaside – for his spring/summer 2023 collection. Inspired by the seaside and recontextualised within London – Burberry's heart and home – the collection embraces the idealism and realism inherent in a quintessential British attitude.
The temperamental British weather and, in turn, the temperament of the British people, inspire an approach that celebrates notions of layering, of both concealing and revealing the body, of clothes dynamic in their potential for revelation, according to a press release by Burberry.
The body-conscious lines of swimwear influence the silhouettes of elongated dresses and are carved into the garments themselves. Denims are sunburned and Burberry trench coats deconstructed to open spaces onto the body.
Fantasies of Britishness are reinterpreted, viewed with fresh eyes, different contexts, and new realities. The incongruity of a Gothic figure fully dressed in black on summer sands; the surreality of an evening gown on the beach; a rose – the symbol of England ­– stripped to its thorns.
"In summer, in Britain, the beach is a place of democracy, of community. It is where people from all cultures can join together in simple pleasures. I wanted to translate that ideology – that emotion – to an entire collection. I wanted to express that spirit of togetherness and joy, that reality. The collection is inspired by the beach as a place where humanity meets, a point where different worlds collide," said Riccardo Tisci, chief creative officer.
"That tension between dressing and undressing, between revelation and protection, underwear and outerwear, all feels relevant to now and part of Burberry's modern DNA. This season, we explored a new sensuality – a consciousness of the body. I was inspired by the liberation and openness of youth, of people embracing their bodies and revealing them – a pride in themselves, who they are, their identities. Their freedom. This feels modern, this feels right, and this feels Burberry," Tisci added.
Fibre2Fashion News Desk (NB)