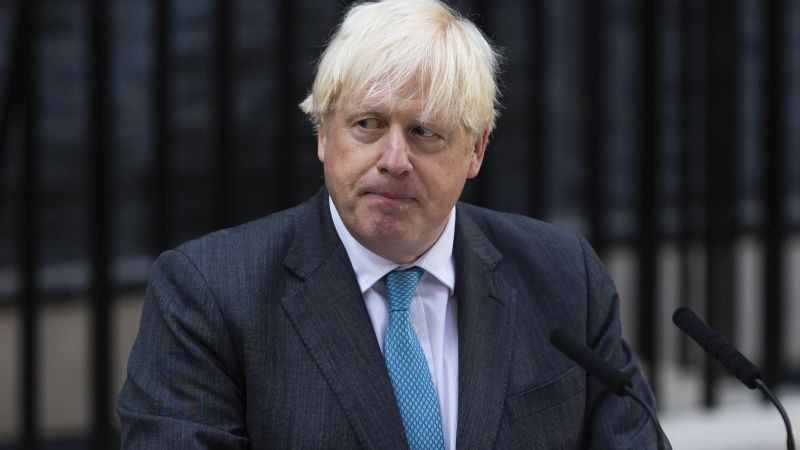 UK former Prime Minister Boris Johnson has pulled out of the contest to become the next Conservative party leader and therefore the next prime minister, Britain's PA Media news agency reported Sunday.
Johnson claimed to have garnered the support of 100 MPs – the minimum number required to clear the threshold to appear on the ballot for the Conservative party membership – but declined to run, saying "this would simply not be the right thing to do" as "you can't govern effectively unless you have a united party in Parliament," according to PA.
His announcement comes after Britain's former Finance Minister Rishi Sunak officially entered the race to lead the Conservative party, his second attempt at the position this year.
Sunak has already collected the required 100 nominations from Tory party members in order to run. Sunak had attempted to become leader seven weeks ago following the resignation of Johnson, but lost to Liz Truss who stepped down on Thursday.
A runoff between the two men could have proved divisive for the ruling Conservative party, not least because many of Johnson's supporters blame Sunak's resignation in July for sparking the downfall of his government. The Conservatives, in power for 12 years, are currently engulfed in turmoil following Truss' resignation after a chaotic premiership.
Sunak declared on Sunday morning that he would be standing in the contest. In a tweet, he wrote, "The United Kingdom is a great country but we face a profound economic crisis. That's why I am standing to be Leader of the Conservative Party and your next Prime Minister. I want to fix our economy, unite our Party and deliver for our country."