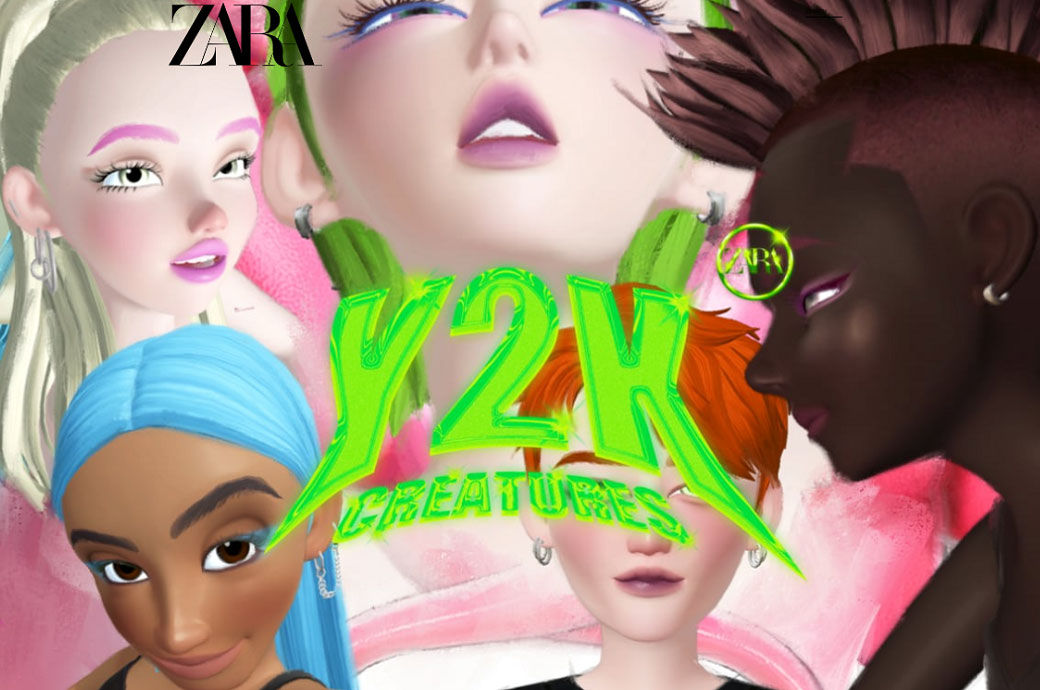 Spanish multi-national retail clothing chain Zara has introduced Y2K Creatures, a phygital collection, as its latest venture in the metaverse.
The assortment contains ten garments — a vest, three sweaters, a heart shaped top, a strapless dress, a turquoise flare pant with feathers, and two skirts, according to a press release by Zara. In addition, there is also a large collection of accessories — a bag, a choker, a pair of earrings, and a pair of boots.
There are exclusive digital accessories available only on Zepeto such as a wallpaper, a photobooth, different hairstyles, and four nail styles, that aim to offer the utmost personalisation.
"This method of creation emphasises the fact that now, more than ever, the digital and physical universes are interconnected and reinforce each other," Zara said in the release.
To coincide with the release of this collection, Zara is simultaneously launching its Snapchat channel with premium content that includes four lenses inspired by the Y2K collection and two try-on filters. Two of these filters are inspired by the 'creature' allowing users to enjoy the Y2K collection in augmented reality, combining the digital experience with the real world.
The Y2K Creatures collection is available on Zara's official website, in selected Zara stores, and inside Zepeto's App. This is Zara's third project in collaboration with Zepeto, after its first collection with Ader Error and second collection in the metaverse Lime Glam.
Fibre2Fashion News Desk (NB)