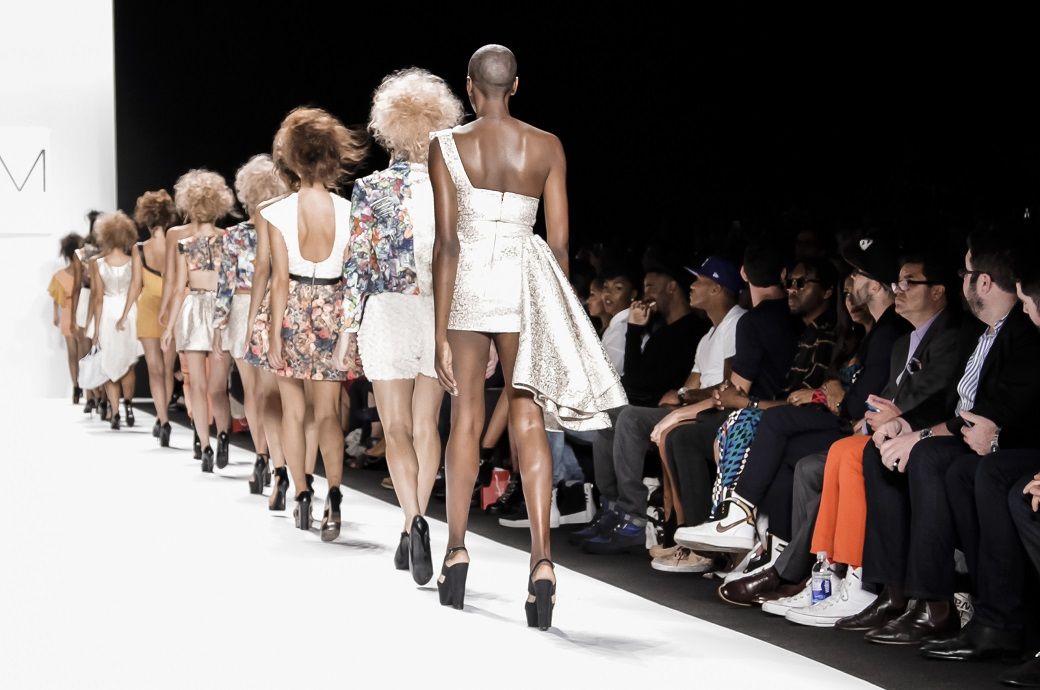 Governor Kathy Hochul has announced $10 million in state funding for the Fashion Innovation Center, which will promote a collaborative approach to utilising New York state-produced smart and sustainable textiles. Empire State Development will spearhead the creation of a consortium-led FIC, which will utilise expertise from New York state universities, farms, fashion industry leaders, and non-profit organisations.
The FIC will focus on addressing fashion industry needs, utilising New York state-produced crops for fibre materials, and cultivating technology that advances sustainability and innovation through wearable technologies in the fashion and textile industries. The FIC will also include a Sustainable Fashion Innovation Center Accelerator, focused on the creation of smart and sustainable alternatives that solve large scale industry problems, create green jobs, promote state-sourced textiles, and support sustainable fashion.
Governor Hochul announced the new FIC during New York Fashion Week, which ends today.
"As the fashion capital of the world, New York is the perfect fit for cutting-edge solutions to make this booming industry more innovative and more sustainable," governor Hochul said. "The Fashion Innovation Center will foster collaboration across fashion, agriculture, and other industries to reduce our environmental footprint, limit waste and create opportunity across New York state."
Empire State Development president, CEO and commissioner Hope Knight said, "Agriculture is an important part of New York state's economy and as the fashion industry moves to a more sustainable future, we must capitalise on the opportunity to connect the agriculture and fashion industries, both vital to the future of our state. The new Fashion Innovation Center will make New York state a leader in promoting locally produced sustainable fibres, grow jobs, and help achieve governor Hochul's nation-leading climate goals."
Globally, the fashion and textile industry contributes 1.2 billion tons of greenhouse gas emissions annually — more than all international flights and maritime shipping combined. This is due to the heavy reliance on fossil fuels, decentralised supply chains, and improper end of life product disposal. New technologies and material processing approaches offer the potential for more smart and sustainable fashion, and New York's farms currently produce the needed raw materials, such as linen, flax, cotton, and hemp that can be transformed into textiles that can be used in these applications on a larger scale.
Empire State Development's division of science, technology and innovation will issue a request for proposals to select the consortium, which will include universities, businesses, farmers, fashion industry leaders, and non-profits. The Accelerator, housed within the FIC, will provide space to early-stage companies working on promising developments in the field, which are strong candidates for commercialisation and can be challenged with solving the real issues of industry partners.
The FIC will solicit, evaluate, and oversee projects focused on addressing industry challenges and opportunities, with priority given to those involving the use of New York State crops and material inputs, and cultivating technology that accelerates sustainability in the fashion and textile industry. Through a competitive process, the FIC will provide grant funding to New York State small businesses in the fashion industry, offering a critical connection between industry leaders and innovation and supporting projects that aim to improve industry sustainability.
Fibre2Fashion News Desk (KD)