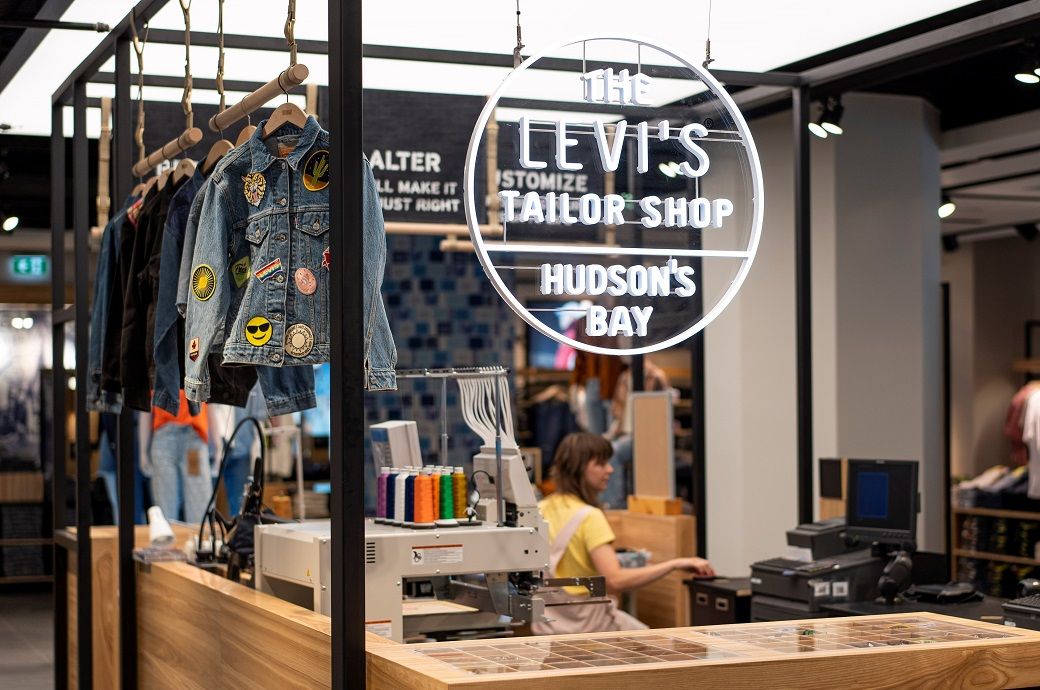 Hudson's Bay and Levi's have announced the opening of a Levi's premium shop-in-shop that offers a pinnacle experience celebrating the brand's heritage, sustainability and modern design aesthetic at Hudson's Bay in downtown Vancouver. The 6,600-square foot shop offers styling, product tailoring and customisation and tech-enabled fitting rooms.
Levi's has reimagined and digitised its fitting rooms for a seamless experience interacting with stylists on the floor to ask for an alternative style or fit, request heels or a belt to help visualise how the look will wear after purchase and to offer additional inspiration on pieces that help complete the wearers' look – all at the touch of a button, Levi's said in a media release.
The shop-in-shop also features a Levi's Tailor Shop, where customers can work with a skilled Levi's Tailor to make sure the jeans fit exactly the way they want them to and offer a full range of customisation options.
"With consumer behaviour shifting in the ever-changing retail landscape, Levi's continues to prioritise how we deliver our iconic products and impactful brand experience," said Nicolas Versloot, managing director for Levi's Canada. "Our goal was to provide a premium one stop shop in a coveted, high-traffic area, perfect for engaging with Levi's fans who want to connect with the brand, and who are searching for a retail experience as well as their dream pair of Levi's."
"Levi's is a brand that has transcended generational fashion eras and remained a must-have wardrobe staple in our customer's closets for years," said Laura Janney, chief merchant, The Bay. "This shop represents Levi's continued innovation, quality and latest fashion in an environment that inspires shoppers as they discover and connect with an iconic brand."
Fibre2Fashion News Desk (KD)