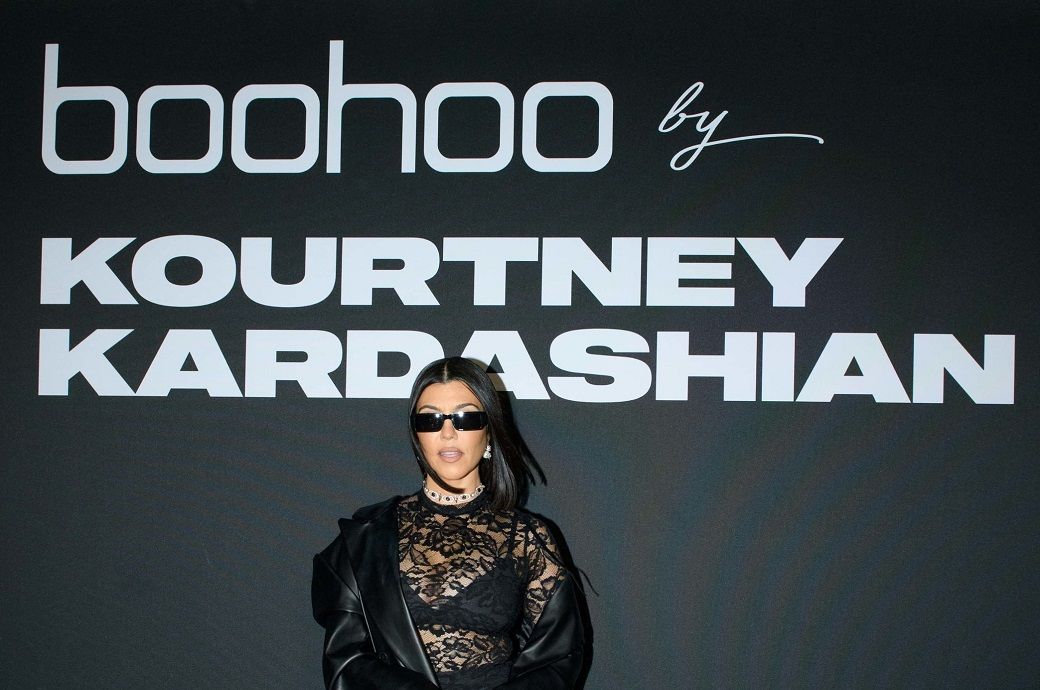 British online retailer Boohoo and Kourtney Kardashian Barker, entertainment personality, CEO and founder of Poosh, and Boohoo's newest brand ambassador, have collaborated to launch two capsule collections that explore the future of sustainable style. The debut FW22 collection was showcased during a runway show at New York Fashion Week (NYFW).
The collection displayed at the event comprised 45 pieces, according to a press release by Boohoo. These include two vintage pieces; 12 styles made in the UK including Boohoo's own British factory; and five styles that can be worn in multiple ways. Moreover, 41 out of 45 of these pieces contain recycled fibres like recycled cotton. Two of the pieces were made by London-based CottonConnect, which has enabled the training of 2,500 farmers in sustainable cotton production and good business practices.
Kardashian Barker also attended a swap event at New York Fashion Week FW22 to learn more about sustainable style. The event was intended to teach consumers how to extend the life of their clothing and was held by Global Fashion Exchange (GFX), Boohoo, Fashion Revolution, Peace Boat US, IRK Magazine, Wearable Collections, and BK Style Foundation.
Boohoo sought to work with CEO of GFX Patrick Duffy to learn from his extensive knowledge of the sector with the aim of realising the brand's ambitions to educate, inform, and change. Duffy has already become a valued advisor to the brand helping guide the development of its first ever education social series, which seeks to raise awareness of the environmental impact of the fashion industry and signpost what business and individuals can do to make positive change, added the release.
Boohoo launched its Upfront sustainability strategy in 2021 and is focusing its efforts in areas such as materials, design, waste, packaging, and finding ways to keep clothes in use for longer.
Fibre2Fashion News Desk (NB)