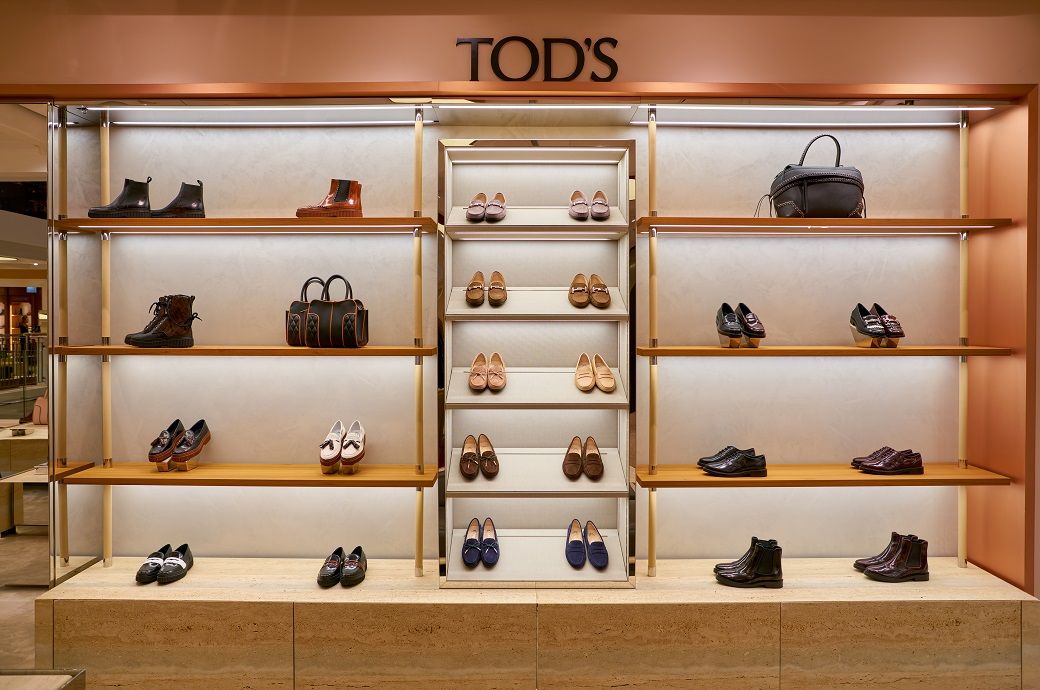 Tod's Group, the Italian company operating in luxury and quality shoes, accessories and apparel, has announced consolidated sales of €467.5 million for the first half (H1) of 2022 ended June 30, up 17.4 per cent from H1 2021. The Group's revenues amounted to €455.4 million, up 14.3 per cent compared to H1 2021, while EBITDA amounted to €90.6 million.
The Group's operating results improved as compared to the first semester of 2021, driven by the sales growth and the more favourable mix of revenues by region, distribution channel and product category, in addition to the lower incidence of promotional sales, the company said in a media release.
The return to near normalcy of the business, in almost all the regions, has determined an increase in the percentage incidence on sales of costs for services (equal to 27 per cent of revenues in H1 2022, compared to 23.8 per cent in H1 2021) and the cost for the use of third-party assets (equal to 6.8 per cent of revenues in H1 2022, compared to 6 per cent in H1 2021). On the contrary, the percentage weight of personnel costs decreased (equal to 24.7 per cent of revenues in H1 2022, compared to 25.7 per cent in H1 2021), despite the increase of the Group's workforce.
The operating result was €17.7 million, with a 3.8 per cent margin on sales, compared to the operating loss of €2.7 million in H1 2021.
In the first six months of 2022, the Group invested €17 million in tangible and intangible fixed assets, slightly lower than the €19 million of H1 2021. Most of these investments were devoted to the widening and update of the DOS network; the remainder was referred to the continuous renewal at industrial and corporate level, with particular focus on digital.
The net operating working capital totalled €314.7 million as of June 30, 2022, broadly aligned with the €314.5 million balance as of June 30, 2021.
The net financial position was negative and equal to €574.3 million, compared to a debt of €562.3 million, as of June 30, 2021. As of June 30, 2022, the Group's shareholders' equity was €1,007.2 million, compared to the €984.6 million balance as of June 30, 2021.
Diego Della Valle, chairman and CEO of the Group, commented: "The Group's revenues grew by 17.4 per cent in the first half of 2022 and returned to values higher than those of 2019. Thanks to the revenue growth, the half year recorded an improvement also in operating profit. We are satisfied with these results, which confirm the appreciation for the outstanding positioning of our brands and the high quality of our products. Meanwhile, we carefully look at the performance of international markets, currently difficult and full of unknowns, both from an economic and geo-political point of view.
"We therefore pay the utmost attention to the evolution of costs related to energy, logistics and raw materials. We also consider as priorities the rationalization and efficiency of the distribution network and the development of the omni-channel channel, with the aim of increasing like-for-like and higher-margin turnover."
Fibre2Fashion News Desk (KD)