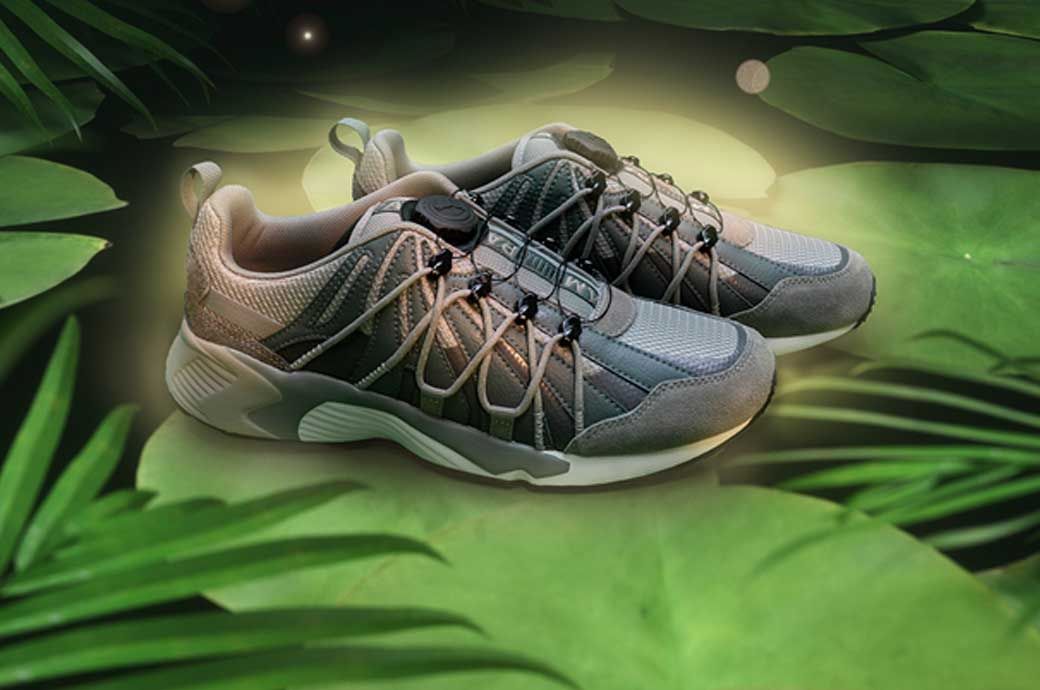 Germany's Puma and P.A.M. are set to unveil a collection inspired by streetwear and outdoor clothing, within a multifaceted project, the PAM/PUMA BIO/VERSE, to reconnect with the concepts of nature and community. P.A.M has a multi-disciplinary approach blending fashion, graphic design, art, and music and is known for its fun, carefree, colourful clothes.
Taking the wearer from the convenience store to the hiking trail, the first-ever Puma x P.A.M. collection features simple yet adventurous silhouettes with bold graphics and all-over prints with a psychedelic edge. Its texture and colour-rich concept is inspired by the South American Yareta, a blobby, velvety cushion plant, Puma said in a media statement.
The BIO/VERSE uniquely commits to real-world environmental impact through a partnership with DEEP. Through the DEEP BioDATA Platform, the project supports the installation of biodiversity monitoring technology in one of the world's last remaining wild places – the Jurua River region of the Western Brazilian Amazon. Cloud-connected audio sensors use Machine Learning to process live sonics from the project site, providing never-before-seen insight into keystone species, animal group behaviour, insect density, primate community dynamics, migration patterns, change over time, and much more. This data is fed into local and scientific communities to enhance research, understand ecosystem dynamics, propel and direct conservation efforts, and stop illegal activity in these most beautiful and vulnerable ecosystems. DEEP works with on-ground partner Instituto Jurua´, and technology partner Rainforest Connection to achieve these visionary impact outcomes.
Spanning 20 different styles, the collection includes elevated basics such as fleece jackets and sweaters, cargo trousers, t-shirts, polo shirts, hoodies, and down jackets. The palette is nature-inspired and dominated by rich purple, lavender, green, and copper tones. Fabrics are biodegradable and include 20 per cent recycled fibres, and 100 per cent for down jacket filling. Shoes comprise classic sneakers, trail-running shoes and clogs. On the minimal side, accessories, a bucket hat and cap, a trail backpack and a bottle bag set, highlight functionality.
Fibre2Fashion News Desk (GK)