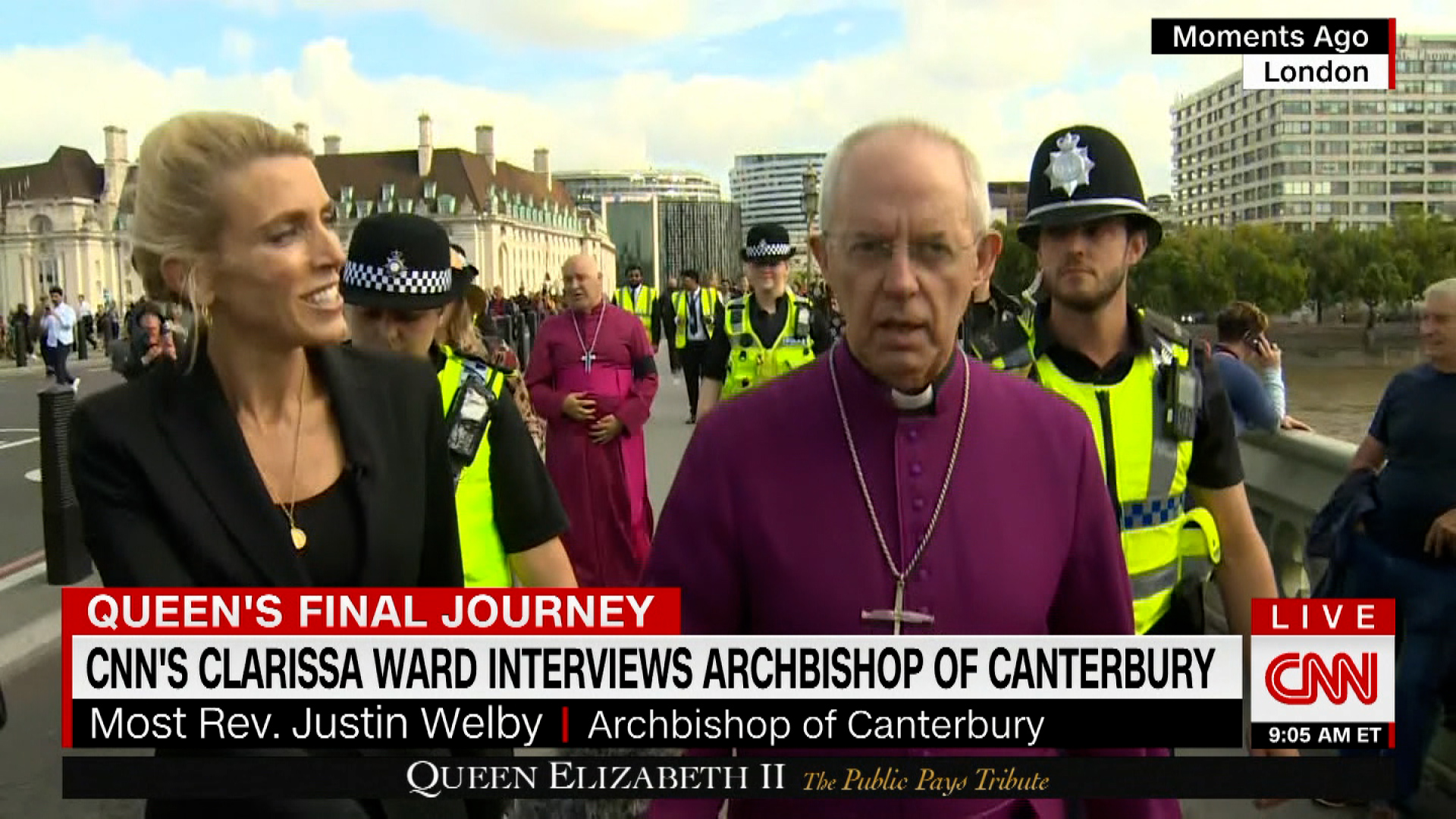 The Archbishop of Canterbury Justin Welby told CNN it is a "gift" to "play a part in saying goodbye" to Queen Elizabeth II.
He is due to lead a short service once the Queen's coffin has arrived at Westminster Hall on Wednesday.
It is a huge privilege and honor to be part of the occasion, he said.
"It's also a very solemn moment because I had the privilege of meeting the Queen on many occasions," he added. "There's a deep sense of loss."
Asked what some people might not have known about the Queen, the Archbishop of Canterbury said her "extraordinarily quick sense of humor" and her "phenomenal memory."
"She remembers people forever. Her phenomenal memory and her absolute commitment to work," the Archbishop added. "The King is just the same. It seems to run in the family, it's absolutely wonderful," he said.
The Archbishop of Canterbury is the principal leader of the Church of England, of which the British monarch is the head.