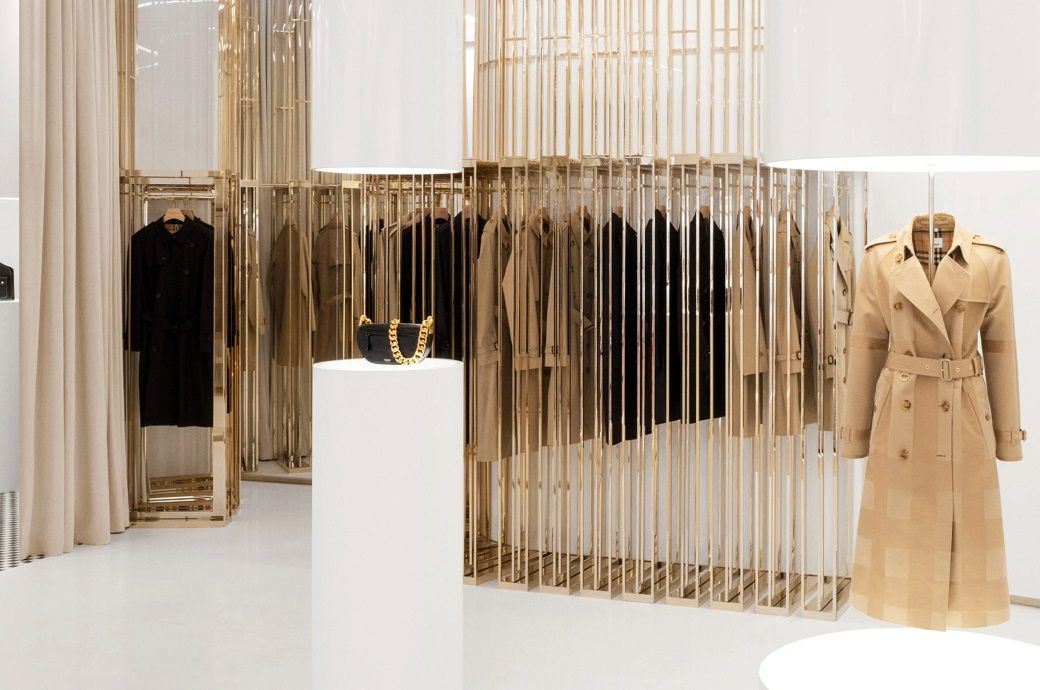 British luxury fashion house Burberry has achieved a 27-per cent growth to £263 million in operating profit of the first half (H1) of financial year 2023 (FY23). The company's revenue was £1,345 million in H1 FY23, 11 per cent more compared to the first half of 2022. Retail comparable store sales in H1 FY23 grew 5 per cent, while the wholesale revenue increased 1 per cent.
In H1 FY23, the company's adjusted operating profit was £238 million, up 21 per cent from the corresponding half of the previous year. Adjusted gross margin in H1 FY23 was 70.1 per cent, flat at constant exchange rate (CER), 80 basis points (bps) more at reported rates, as compared to H1 FY22. Furthermore, the adjusted operating profit margin was 16.3 per cent at CER, 17.7 per cent at reported rates, Burberry said in a media release.
Burberry's operating expenses before adjusting items in H1 FY23 rose 4 per cent at CER, 9 per cent reported, as compared to H1 FY22. The company's adjusted diluted earnings per share (EPS) in H1 FY23 was 44.3p, up 15 per cent at CER, 32 per cent at reported rates, compared to H1 FY22. Diluted EPS in H1 FY23 was 48.9p, up 37 per cent at reported rates, compared to H1 FY22.
Burberry declared an interim dividend per share of 16.5p, compared to 11.6p in H1 FY22. Free cash flow in H1 FY23 was reported at £88 million, compared to £104 million in H1 FY22.
In 2023, new product launches and seasonal collections performed strongly. Leather goods sales saw good momentum with comparable sales increasing 15 per cent in the second quarter (Q2); and 11 per cent in H1. This was driven by handbags with the Lola range and helped by the introduction of the Frances shape for autumn-winter (AW) 2022. Outerwear comparable sales grew 3 per cent in H1 FY23. Growth was impacted by lockdowns in Mainland China. The performance outside of Mainland China was robust at 18-per cent growth, with a strong performance across both men's and women's.
As a strategy for next phase, Burberry plans to bring all product categories to full potential. The company plans to double the sales of leather goods, shoes, and women's ready-to-wear. It also plans to grow outerwear by around 50 per cent in the medium term. The company expects to convert all stores to new concept by end of FY26. Burberry also plans to double e-commerce revenue to reach around 15 per cent of retail sales in the medium term.
Burberry maintains its near-term guidance to FY24 while being mindful of the challenging macro environment and its potential impact on trading, particularly COVID-19 related disruption in Mainland China and recessionary risks in Europe and the Americas. The company expects to achieve a new medium-term target to grow sales to £4 billion at CER, sustaining high-single digit growth with operating leverage ensuring good margin progression, the release added.
Fibre2Fashion News Desk (DP)